Adams Elementary, named after Lt. Colonel Paul Adams, opened August of 2008. This K-5 elementary school is approximately 95,000 square feet and has the capacity to house 792 students. It is located at 7401 Jacobs Creek Drive in South Lincoln.
Paul Adams Biography | Groundbreaking | Map
Welcome to Adams Elementary School!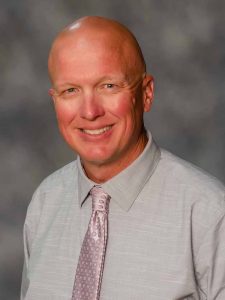 In August, 2008, we opened the doors of our beautiful new school creating a community focused on academic success. Our priority continues to be student learning, ensuring every student is challenged to achieve or exceed grade level district and state expectations. We will provide ALL students with rigorous instruction that challenges their full potential.
Our school is organized into grade level instructional teams; kindergarten through fifth grade. Our preschool program offers two sessions, morning and afternoon and serves 3-5 year old children. All staff work closely with the administrative team to provide focused instruction as we implement a rigorous academic program across every grade level. In addition, specialists in the areas of technology, art, music, library media, and physical education use their talents and expertise to deliver a rich, well-rounded program.
At Adams, it is our goal to provide a safe learning environment for ALL students. In order to provide a safe learning environment that promotes student engagement, students must learn and understand the expectations that it is Never OK to be hurtful, and Never OK to be disruptive. Adams will continue to have and implement common expectations for ALL students throughout the learning environment. We strive to implement common expectations across all programming beginning with before school childcare and ending with after school childcare, clubs, and activities.
I invite you to explore the Adams website to learn about past and upcoming events. We are very fortunate to have a strong Parent Teacher Organization (P.T.O.), which focuses their efforts on improving programming for the children. They are an amazing group, so be sure to check out their website at the parent tab located at the top of the home page.
Our work we do together is important to our students and community. With your support for Adams, our goals are much more attainable. Please do not hesitate to call, email or even stop into the office if you have any questions or concerns.
Our mission is Teaching with passion, learning with confidence, and achieving excellence. We invite you to become an active, positive and collaborative partner at Adams!
Warmest regards,
Jeff A. Rust (jrust@lps.org)
Principal
---
The Adams Community
At Adams Elementary, we will function as collaborative teams to build a caring community; a place where students have pride in their school and treat one another with compassion and respect. We will partner with families to develop a high level of trust and will embrace differences and value diversity.
Teaching With Passion
We believe all kids will learn. We will promote our love of learning by providing rich instructional experiences that will nurture the intrinsic motivation of each child to explore, discover, and learn.
Learning With Confidence
We will create a supportive environment that encourages risk taking in learning. We value the unique talents students bring to the classroom and will tailor our instruction to build on students' strengths to promote an atmosphere of joyful learning.
Achieving Excellence
At Adams Elementary kids come first. We will not put limits on any child's potential. We will set high expectations for academics, behavior, and character development and will challenge all students to be all they can be.